Information Service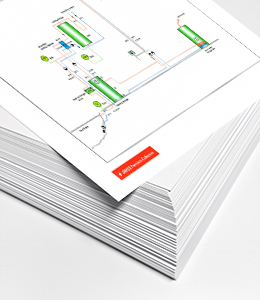 Information about developments in the confusing Renewable Energies' Markets: This information service, designed specifically for interested readers and professionals draws insiders from around the world - since all dedicated and professional engineers usual only know their own field. Lots of new inventions flood the markets. Often one cheaper than the next. Please consider that our offerings in the information service are only a selection of backstage information and publicily availabe sources.
As to our knowledge in May 2019 this is one of the most independent and most short overviews about Renewable Energies. Please do know, that it is not easy to get the right information in Germany – owed to big industries. It seems that young persons do my work in an appropriate manner and do have a lot of knowledge! To make conservation of natural resources a key pillar in our customers' & partners' sustainability teams and programmes [BM1] readers will find useful information: Contents without links are from specialised engineers, insiders and / or company owners in Renewable Energies' field. Links are – in most cases - from specialised journalists.
Royal Network & Production information system works in an alphabetical order - from the latest selected news to Information Archive since 2015. We are delighted to welcome as readers of this information service - besides the engineers and interested ones - all "clean" businessmen and businesswomen, helping us to be better neighbors to our nature and environment. Through continued efforts enabling our clients and readers to focus on discipline and compassion in their work, on cost control in diversification in Renewable Energy markets we are proud to be a part of their great financial success stories to come.
in alphabetical Order